Wismar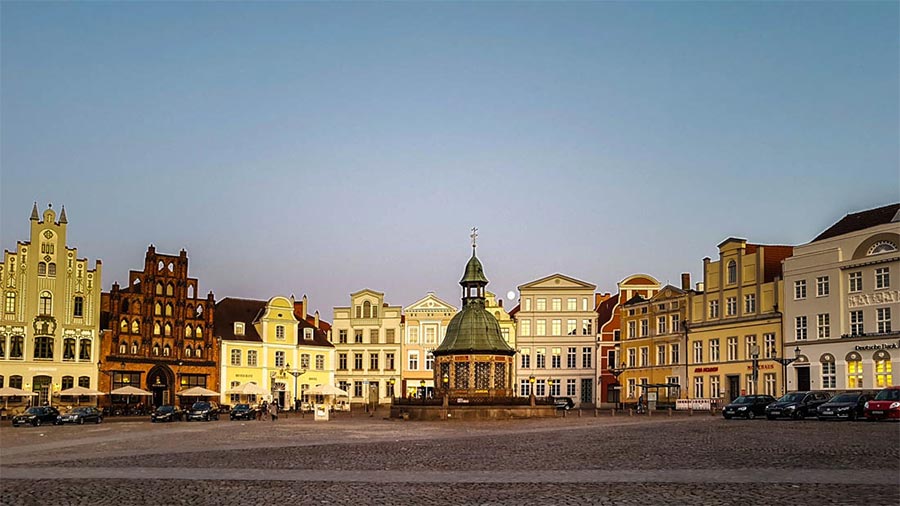 Op een recente vakantietrip nam ik een tas vol fotobenodigdheden mee, maar waar ik het meest mee fotografeerde was mijn telefoon. Hij blijft me verbazen over wat er allemaal mee kan. Hier een opname, aan het begin van de avond, uit Wismar. Een stad gelegen aan zee in Noordoost Duitsland. Vol geschiedenis en oude panden. Voor straatgezichten zijn breedbeeldopanemen perfect en dus de telefoon, die een wijde hoek heeft.
Genomen met een Samsung Galaxy S7
On a recent holiday trip, I took a bag of photo requisites, but which what I photographed the most was my phone. It keeps on amazing me what it can do. Here's a recording, at the beginning of the evening, from Wismar. A city located by the sea in northeastern Germany. Full of history and old buildings. For street views, widescreen lenses are perfect and so the phone, which has a very wide angle.