Zonsondergang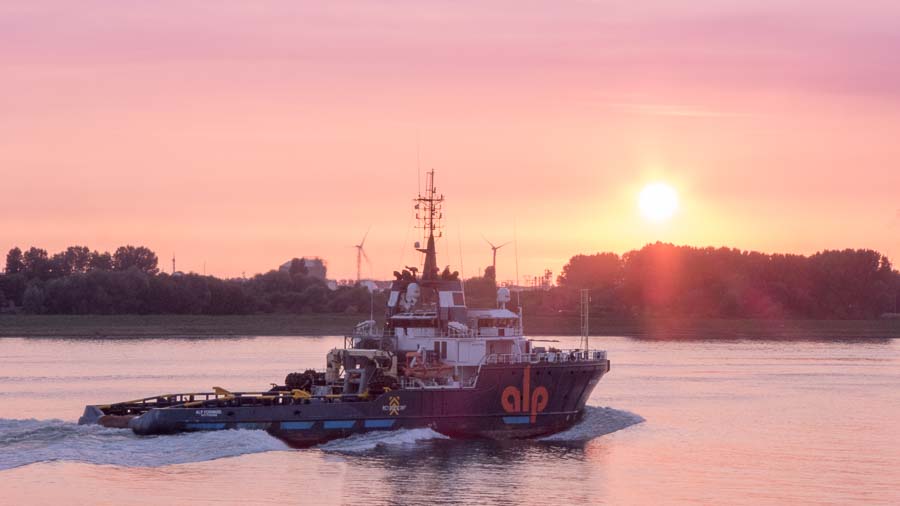 Het gebeurt zelden dat ik maar één foto maak van een schip. Tijdens de passage maak ik verscheidene opnamen, om later te kunnen beslissen welke lichtinval en welke kijkhoek mij het beste bevalt. Zo ook hier. De foto is al wat eerder gemaakt, maar ik kwam nu pas toe aan de post-processing. De Alp Forward passeert Maassluis op weg naar zee. Tijdens zonsondergang kleurt de lucht steeds anders, afhankelijk van de de hoek die de camera ten opzicht van de zon maakt. Deze heb ik voor nu gekozen vanwege de delicate kleuren in de lucht.

Panasonic DMC-TZ60, f8, 1/60 s, ISO 125, 100 mm.

It rarely happens that I create only one picture of a ship. During the passage I make several recordings, so I can decide later which light and viewing angle I like best. Similarly here. The picture is made some weeks ago, but only now I took the time for the post processing. The Alp Forward passes Maassluis on her way to the sea. During sunset the sky shows a variaty of colors, depending on the angle that the camera has towards the sun. This one I have chosen for now because of the delicate colors in the sky.