Aida Prima geeft lichtshow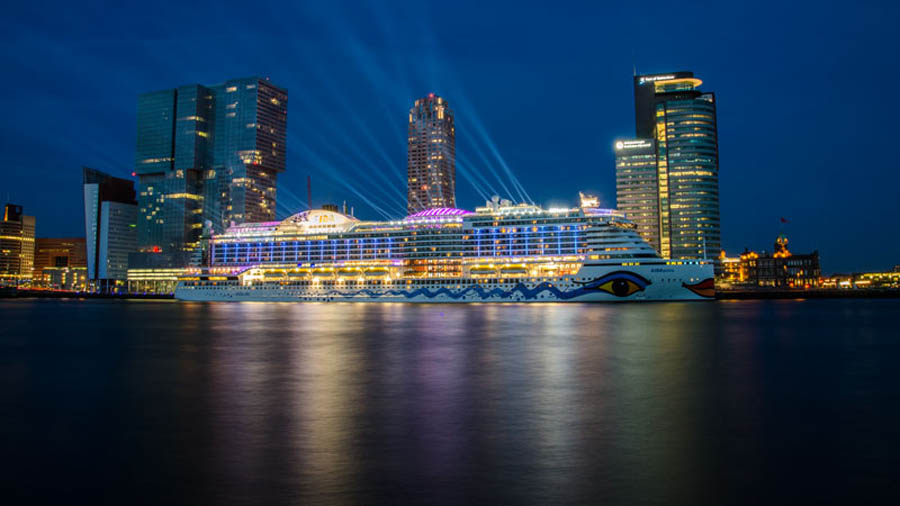 De Aida Prima is veruit het gezelligste cruiseschip dat je aan de terminal in Rotterdam kunt zien. Op Bevrijdingsdag gaf ze een gevarieerde lichtshow ten beste met haar boordverlichting, tot groot vermaak van de mensen op de kades.

The Aida Prima is by far the nicest cruise ship that you can see on the terminal in Rotterdam. On Liberation Day she gave a varied light show with all her lights, to the great amusement of the people on the quays.