Alstrumeria in de vensterbank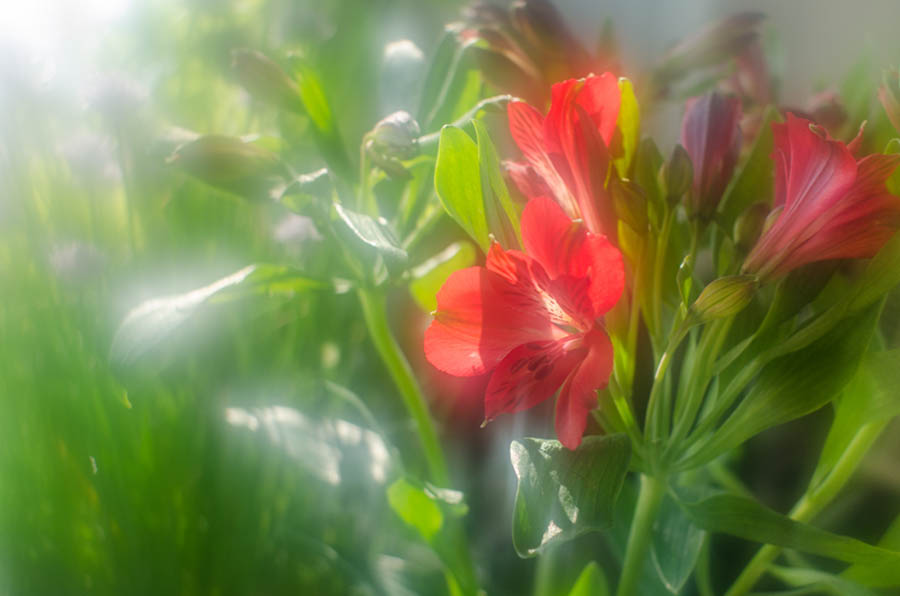 Er zijn verscheidene manieren om met behulp van een lens een dromerig effect op te roepen. In deze foto gebruikte ik vaseline, gesmeerd op een UV-filter. De lens zelf was een 50 mm. 1.8. De alstrumeria alleen liet teveel zien van een minder aantrekkelijk achtergrond. Daarom maakte ik een compositie met de bieslook in de vensterbank. Het binnenkomende zonlicht zorgde voor een zomerse sfeer in de herfst.


There are several ways of using a lens for a dreamy effect. In this picture I used petroleum jelly, smeared on a UV filter. The lens itself was a 50 mm 1.8. The alstrumeria as only subject was in danger of showing a less attractive background. That is why I made a composition with the chives in the window sill. The incoming sunlight caused a summery atmosphere in the fall.