Sunset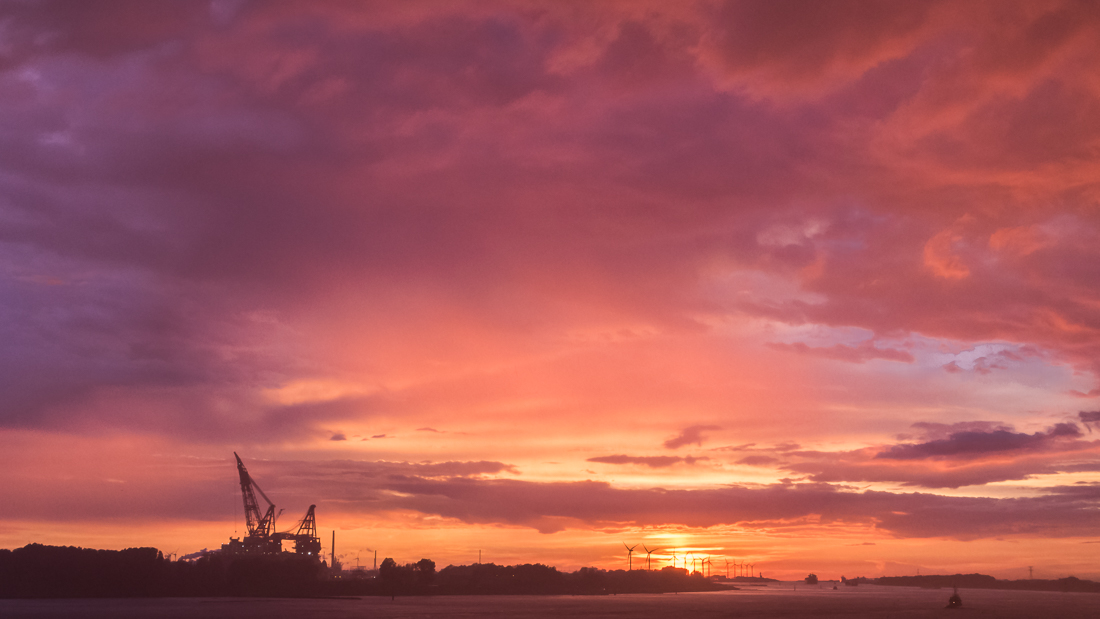 Ik ben in de gelukkige situatie om de zon, als ze schijnt, iedere dag te zien ondergaan. Zodoende zie ik veel mooie zonsondergangen. Ieder keer zou een mooi plaatje kunnen opleveren, maar dat zou te vee van het goede kunnen worden. Er zijn een paar zonsondergangen paar jaar die er echt boven uitsteken. Zoals deze hier. Het was een woelige lucht met regen en zon, wat een veelkleurig tafereel opleverde. Ja, dan komt de camera uit zijn tas.
Canon G7X MK II, f7, 1/100s, ISO 640.
When the sun shine I am lucky to see the sunset every time. Thus I see many beautiful scenes. Every time a nice picture could be produced but that would be too much of a good thing. There are a couple of sunsets in a year that really stands out. Like this one. It was a turbulent sky with rain and sun which resulted in a multicolored scene. That is the moment I grab my camera.