Sunrise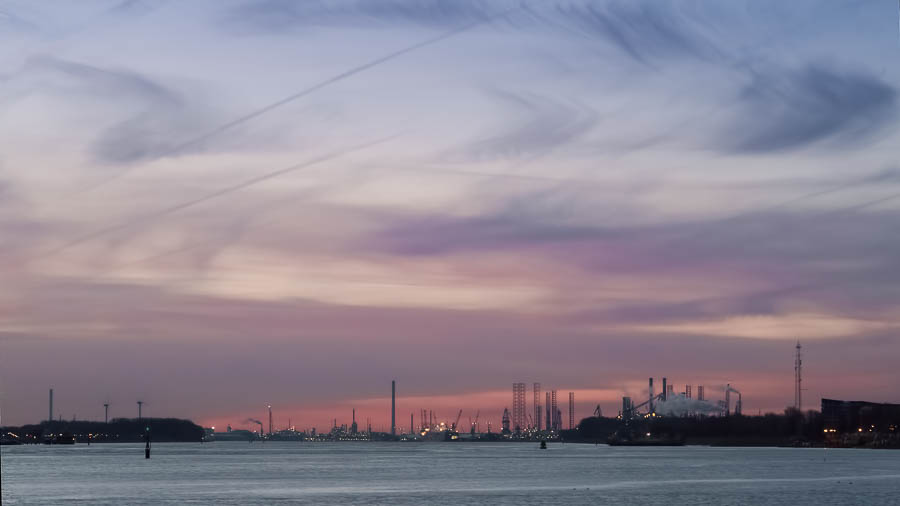 Je kijkt naar de weersvoorspellingen. Je staat vroeg op. Hoopt dat de weersomstandigheden volgens jouw verwachting zijn. Je trotseert kou en ander ongemak. Je moet echt doorzetten om een zonsopgang te fotograferen. Zeker buiten de zomer. Ik had geluk met dit moment, want de dagen ervoor en erna was er geen zon te zien. Het was en bleef zwaar bewolkt.
Canon G7X MK II, f6.2, 1/200s, ISO 5000.
You look at the weather forecast. You rise early. Hoping that the weather conditions live up to your expactations. Defy cold and other inconveniences. For sure you have to be determined to take a photo of the sunrise. I was lucky to get this moment on a rather cloudy day, because the days before and after were heavily overcast.