Zonnestralen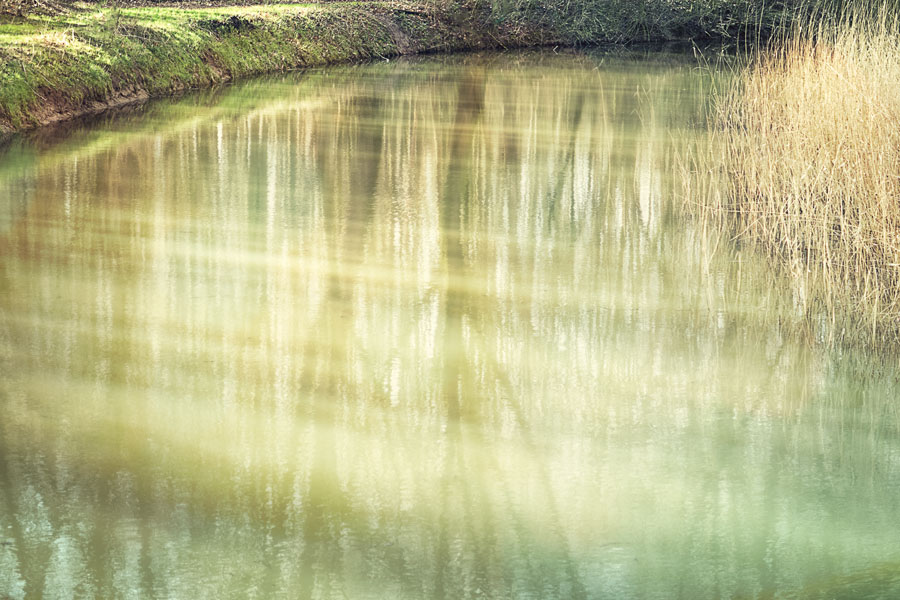 Deze zonnestralen braken door een op bewolkte en grijze voorjaarsdag. Zodra ik ze zag verschijnen liep ik snel in de richting van de vijver en bepaalde de compositie in de zoeker en drukte af. Er ging geen tijd verloren en dat was maar goed ook, want achteraf bleek het om een heel kort moment van zonnige doorbraak te gaan. Het was, zoals wel gezegd wordt, het beslissende moment. De manier waarop deze stralen het landschap beroeren geeft mij het blije lentegevoel.
Canon G7X MK II, f2.8, 1/400s, ISO 125.
These sun's rays broke through on an overcast and gray spring day. As soon as I saw them appear I walked quickly towards the pond, determined the composition in the viewfinder and pressed down. There was lost no time at all and that was a good thing, because it turned out to be a very brief moment of a sunny breakthrough. It was, as has been said, the decisive moment. The way these rays touches the landscape gives me the joyful spring feeling.