Een onverwachte windhoos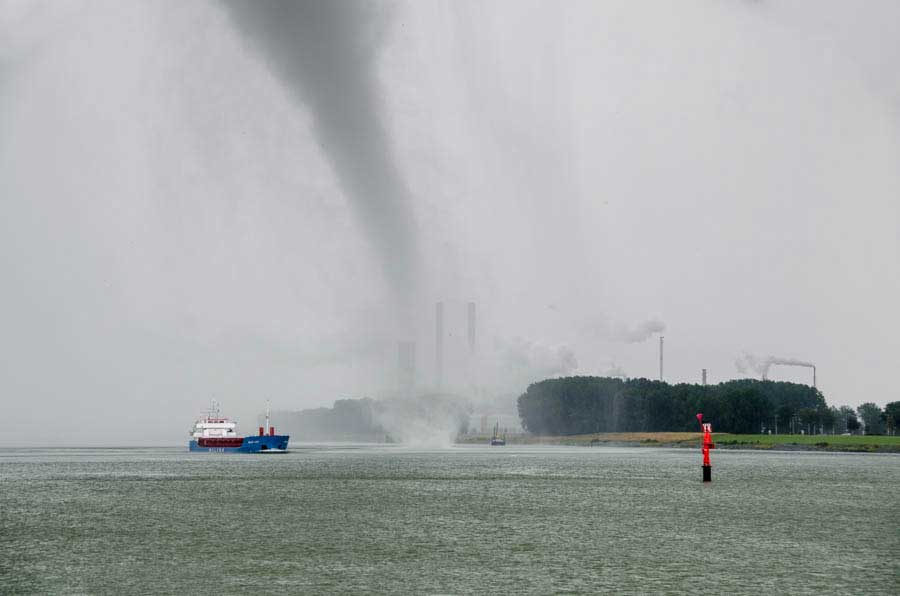 Het doel was een nieuw ND-filter uit te proberen. Bij de eerste en enige opname werd ik overvallen door een aanhoudende regenbui. Iedere keer als ik dacht dat het droog werd, ging ik een stukje verder om een onderwerp te vinden. UIteindelijke regende het zo hard dat ik na een uur besloot terug te keren. Op dat moment zag ik interessante bewegingen in de wolken en vroeg me af of er een foto in zou zitten. Plotseling verscheen deze waterhoos. Snel de camera uit de tas en een paar opnamen. Zo werd het natte pak opeens niet erg meer.

The goal was to try out a new ND filter. At the first and only recording I was overcome by a persistent downpour. Every time I thought it was dry, I went a little further to find a topic. Ultimately it rained so hard that I decided to return after an hour. At that time I saw interesting movements in the clouds and was wondering if there was a picture to compose. Suddenly this waterspout appeared. Quickly the camera out of the bag and a few shots. So suddenly the wet suite didn't bother anymore.