Stilleven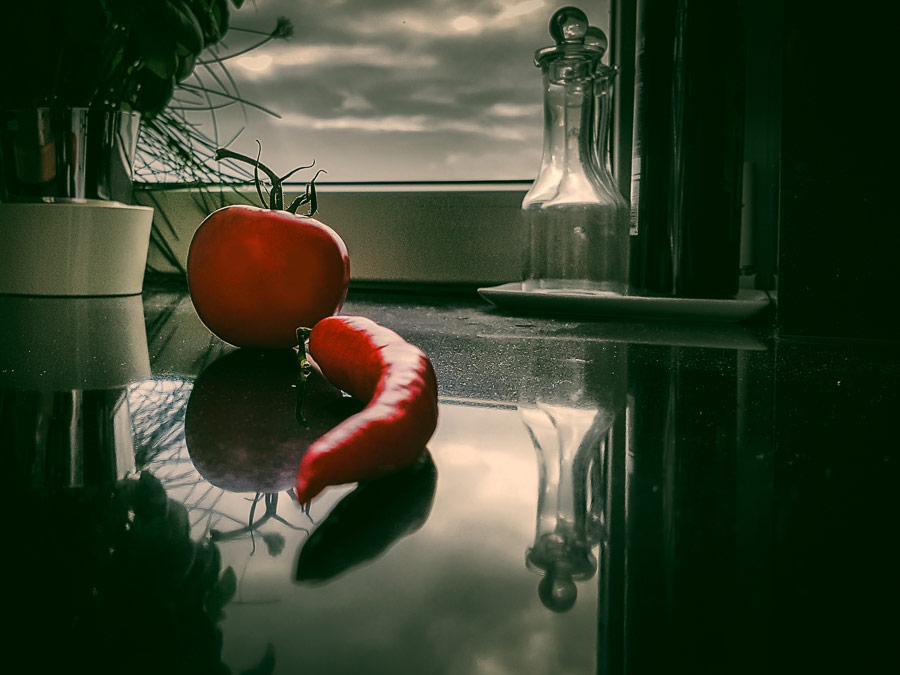 Er zijn dagen dat het, vanwege het weer, beter is om binnen te fotograferen. Een stilleven is dan een geschikt onderwerp. Over het geheel genomen maak ik er weinig, maar als ik er mee bezig ben verschaft het mij veel plezier. Het uitkienen van de compositie en belichting is altijd weer een leuke opgave. Daarna natuurlijk de nabewerkng in de computeer. Voor deze foto maakte ik mijn opstelling voor het keukenraam op het aanrecht.
Genomen met een Samsung Galaxy S7
There are days when it is better to photograph indoors, due to the weather. A still life is then a suitable subject. Generally speaking I do not make many of them, but when I am working on it, it gives me a lot of satisfaction. The selection of composition and lighting is always a fun task. Then of course the post-processing in the computer. For this photo I made my setup in front of the kitchen window on the kitchen counter.