Het kan overal zijn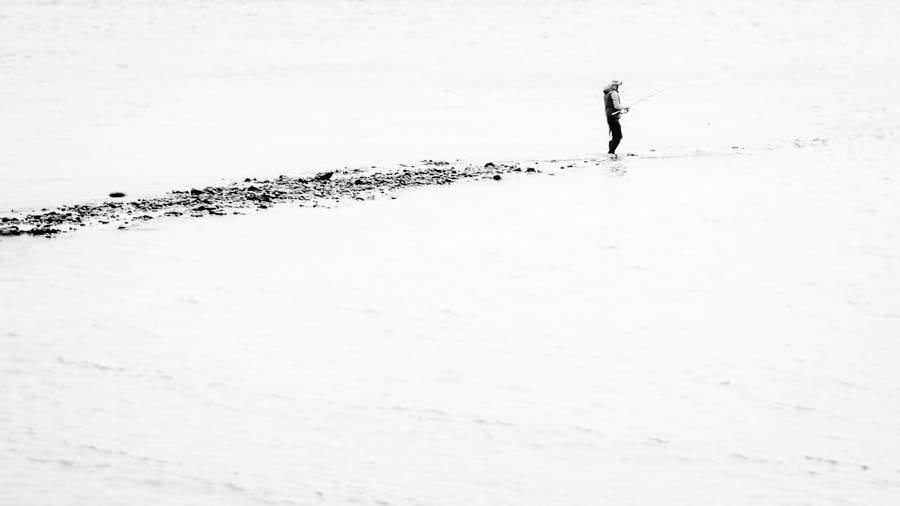 Vissend op een strand, in Schotland, in een snelstromende rivier in Duitsland? Noem maar een locatie en deze visser past er wel bij. Het zou ook een foto kunnen zijn, die een paar jaar geleden was genomen, of vorig jaar of zoals die volgend jaar genomen zou kunnen worden. Nee, niets van dat alles. Deze scene was hier in de Nieuwe Waterweg, even ten oosten van Maassluis. De visser stond bij afgaand tij op een strekdam. Elke keer als ik er langs fiets kijk ik of hij er weer is. Het was prachtig om te zien.

Panasonic DMC-TZ60. 1/500 s. f8. ISO 100. 200 mm. Post processing in Lightroom, Photoshop CC en Silver Effex Pro.

Fishing on a beach, in Scotland, in a fast flowing river in Germany? You name a location and this fisherman fits. It could also be a picture, which was taken a few years ago, or last year or maybe next year. No, nothing of that kind. This scene was here in the Nieuwe Waterweg, just east of Maassluis. The fisherman stood by low tide on a breakwater. Every time I am driving by this place I look whether he is there again. I thought it was fascinating.